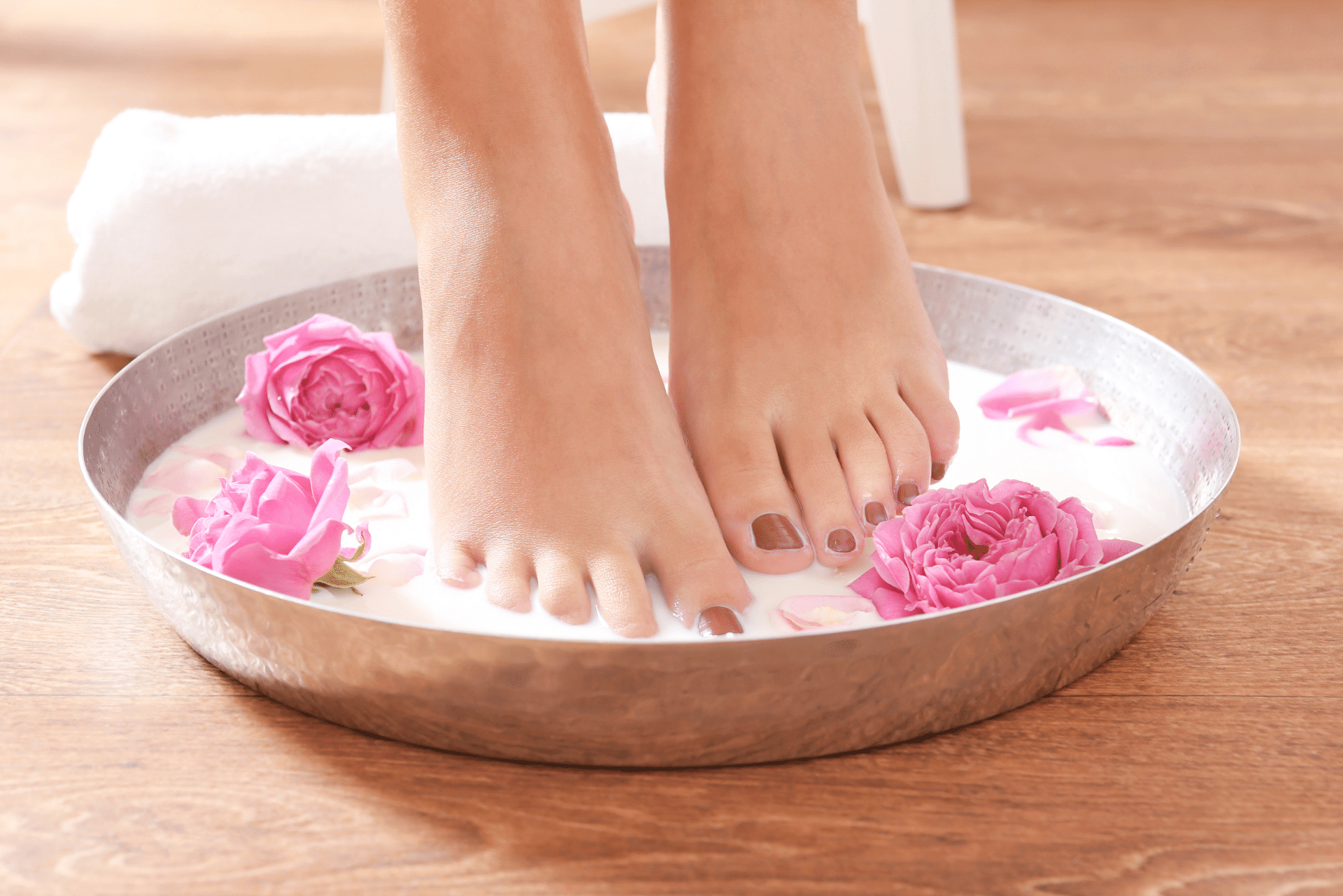 Over 80% of Americans are deficient in magnesium. Getting the right source is critical to vitality and good health. Our transdermal Magnesium Chloride comes from the Zechstein seabeds in the Netherlands. It is the most natural form due to its molecular structure and is easily absorbed through the skin, providing optimal cell saturation. Experience relief from pain, migraines, depression, anxiety, cramping, sleep deprivation, and digestive issues to name a few. Learn more about the benefits of transdermal magnesium. 
64 oz – $74 + tax
32 oz – $39 + tax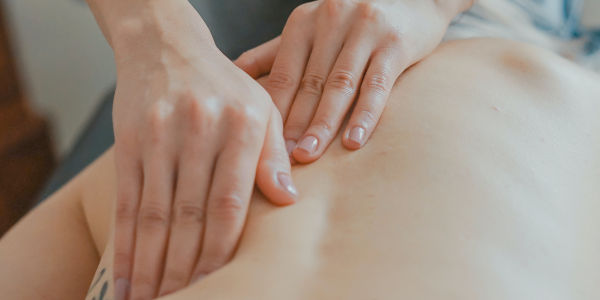 Each 30/60/90 minute customized energy/massage session combines the strengths of Audrey Hansen's certifications including massage, craniosacral therapy, Body Talk, visceral massage, and nutritional coaching.
30 MINUTES $100
60 MINUTES  $120
90 MINUTES  $150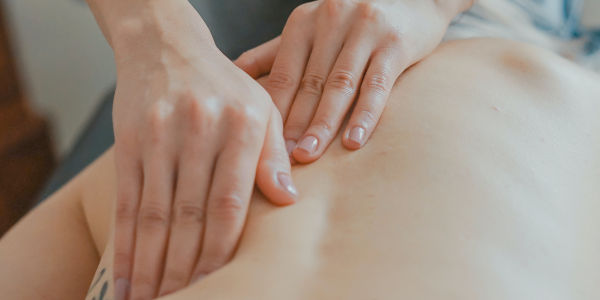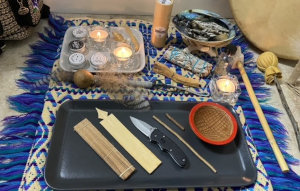 Kambo is a dynamic beneficial secretion of bioactive peptides from a type of frog in the Amazon rainforest called Phyllomedusa Bicolor or the Monkey Tree Frog.
In Portugese, one of the many native languages of the region, it is translated as the "vaccine of the forest." This secretion is also known as "frog sweat", and its benefits are now starting to stretch beyond its home in South America.
It is described as being able to "radically empower the body, mind, and spirit." In its origins of use with the indigenous tribes of the Amazon, it was used to protect from diseases, increase strength, detoxify the body, and in some tribes treat "panema," a symptom described as laziness, depression, and bad luck. Learn more about what Kambo can help treat and the benefits by checking out the FAQ's at the bottom of this page or LEARN MORE HERE.
The Kambo Intake Form must be filled out before booking an appointment. Click here to fill it out.
WHAT CAN I EXPECT WITH AN ENERGY MASSAGE SESSION?
At The Healing Body, Audrey Hansen found she could synergize and increase the efficiency of her work by combining multiple therapies into a single session. Together these services provide a massage experience like no other.
Unique gifts and certifications are used to customize the perfect session. A combination of massage, CranioSacral Therapy, BodyTalk, Visceral Massage, and Nutritional and Detox Coaching will be implemented during a session, based on the clients priority.
Clients can come with a list of priorities and intentions or allow for the session to unfold in its perfect unwinding. Audrey Hansen will ask the questions that lead to the answers of why the body, the mind, and the spirit are in a state of stress or imbalance.
The electrical body is much like a computer system that can become bogged down and run inefficiently. Viruses and bugs such as unresolved emotions can get in the way of optimal performance. Software can become outdated or no longer serve the highest good of the system. Audrey Hansen simply scans the body looking for any blockages or glitches in the pathways of communication. The combination of massage therapy, often used to treat health conditions and promote wellness, and Audrey's expertise addresses the needs of the client like no other service.
WHY WOULD I CHOOSE AN ENERGY MASSAGE OVER A TRADITIONAL MASSAGE?
An energy/massage at The Healing Body resets the chakras and meridian systems, cleaning up the static electricity, as they balance and connect the electromagnetic field to Mother Earth's grid.
Audrey will clear out the energy field of any other disturbances and balance the polarities. Once balanced, they will then clear the body's hard drive of any programs that are outdated and update the body/mind with new software. After the body's electrical foundation of the body/mind system is reset and optimized, they address the physical body and use visceral massage to the abdominal organs and assess any inflammation or blockage in the digestive system.
The Healing Body offers specific detox coaching with proper hydration and nutrition coaching as needed.
Audrey Hansen has carefully researched and selected the highest quality and most affordable nutritional supplements and made them available for purchase.
Three of The Healing Body's most popular signature supplements have been personally formulated to provide quality gut-detox, health care, and nutrition. It is recommended that The Healing Body's signature transdermal magnesium soak is part of this process, as this product supplements many of the body's primary functions.
WHAT IS BODY TALK?
BodyTalk considers emotional, physical, and environmental influences in order to address the underlying cause of conditions, and uses various techniques to activate the brain, restructure the body's energetic patterns, and promote healing from within.
Body Talk is a holistic approach to health care that integrates the body's own natural healing mechanism found inside each human body and soul.
Body Talk Practitioner, Audrey Hansen implements a comprehensive approach that can be done individually or in tandem, providing multi-faceted experiences to their clients, based on their individual needs and desires.
As a practitioner for The Healing Body, Audrey's role is to make connections between the body's natural communication systems that are located within the body and the mind.
As we go through life many of these connections become lost, disoriented, or relaxed even to the point of creating an un-harmonized "static."
Our body's are designed to function with a harmonic and natural flow, sending critical information and signals throughout the body while synchronizing atom to atom, cell to cell, system to system.
This process is nature's way of making connections between the heart, mind, body, soul, and spirit.
Body Talk is a non-invasive, hands-on approach to end physical, mental, and emotional pain, relieving stress and assisting in attaining optimal health by opening up these communication centers and is based on proven principles of energy medicine.
IS Body Talk is Natural and Effective?
Everyday stresses can oftentimes disrupt these lines of communication or overload the energy circuits, as does trauma or other life-altering experiences. The Body Talk modality is natural and effective in re-synchronizing and re-aligning the body's natural flow of energy.
Once the body returns to a natural and healthy flow, it will effectively send information just as nature intended!
Audrey Hansen from The Healing Body in St. George Utah work with their clients to identify weakened or damaged energy circuits within the body.
Each session is individualized. No diagnosis is made during this process however, recommendations are often provided to aid and assist in the body's natural healing process.
Audrey Hansen, certified Body Talk practitioner and Massage Therapist, has been using her spiritual gifts and innate sense of intuitive energy to provide benefits to countless clients with over 10 years of experience.
Clients from across the country and southern Utah come to The Healing Body for personalized care to assist in wellbeing and assistance for their bodies to tap into their natural healing abilities.
What is Kambo?
Kambo is the secretion of the Phyllomedusa Bicolor or Monkey Tree Frog from the Amazon Rain Forest. The secretion contains many bio peptides which activate the bodies natural immune system and has been found to be very beneficial. Kambo has stepped outside of the Amazon and is reaching across the world as a powerful spiritual teacher and praised for its healing and purgative abilities.
WHAT TO EXPECT AT MY KAMBO APPOINTMENT?
Kambo is applied topically, via small burns on the top layer of your skin. Small points of Kambo are applied to the exposed layer of skin and are quickly absorbed into the lymphatic system. The Kambo activates quickly once applied, and you may feel changes in body temperature within a few minutes. When the Kambo comes on fully, people feel a variety of physical and metaphysical sensations, potentially followed by a physical purge. Purging has a wide range of expression and may include vomiting, bowel movements, sweating, crying, belching, laughing, or the beginning of menstruation. You also may experience none of these sensations; if purging does not occur, it does not mean that your experience is any less effective. Kambo is truly unique and works with people in a variety of ways. A Kambo Ceremony is not a hallucinogenic experience, despite some misconceptions. During the experience, your practitioner will care for you and monitor you closely, ensuring that you are safe and comfortable and that all of your needs are met. The total effects are short-term and the peak experience will last 20-45minutes. After the session, you may feel replenished and full of energy, or tired and ready to rest.  Kambo has the ability to work in various ways according to the clients priorities and intentions that have been set. Each session is unique and can look very different from previous sessions. Kambo is not psychoactive or illegal and is safe when used with a certified Kambo Practitioner. During your session, your practitioner takes special care to closely monitor and care for all your safety needs.
What you need to know WITH MY KAMBO APPOINTMENT?
Make sure to work with an experienced guide. Kambo is legal in most countries and available online, but it can be difficult to apply the medicine without experience.
A practitioner will not only help with positioning and dose amount (which differs for men and women and the sensitivity of each person), they will also let you know when and how much water to drink, how to position your body, and other aspects that will make the experience more comfortable.
HOW DO I PREPARE FOR MY KAMBO APPOINTMENT?
Make sure you do not eat for a minimum of 10 hours before you take Kambo.
It is RECOMMENDED to eat vegan for a few days prior to the ceremony. Try and avoid a lot of sugar, heavy starches, or really fatty foods if possible.
It is advisable not to drink alcohol or consume other psychoactive substances for 24 to 48 hrs before or after the intake.
Allow yourself at least 2-3 hours for treatment and recovery, ideally having the rest of the day off from work or stressful obligations.
You will need to bring 3 liters of fresh spring water just prior to the application of the medicine.
Menstruating women will need to be aware flow will increase for up to 3 days after taking Kambo medicine.
CAN I DO KAMBO WHILE PREGNANT?
WHAT CONDITIONS PREVENT ME FROM DOING KAMBO?
Heart conditions
Pregnant
Breastfeeding women, speak to practitioner for exceptions
Chemotherapy within the last 4-6 weeks
Anyone under the age of 18
Medication for low blood pressure
Severe Epilepsy
Medications for immunosuppressant drugs for organ transplants
History of blood clots, strokes or aneurysms
Brain Hemorrhage
Lack the mental capacity to take the medicine Kambo
Serious mental health problems excluding depression and anxiety
Elheres Danlos Syndrome
Recovering from major medical surgery (contact practitioner)
ARE THERE SPIRITUAL BENEFITS OF KAMBO?
Removal of fear, heartbreak and trauma on a cellular level
Removal of desperation and feelings of failure
Removal of Panama (dark or negative energies)
Removal of the dark clouds that were weighing a person down
Removal of ancestral patterns
Removal of bad luck
Life blocks dissolve
Chakras become aligned
Increased intuition
Aura positively shifting and changing
Body vibrates higher
A renewed sense of hope and trust in the process of life
A sense of increased luck
Increased attractiveness
Increased self-belief
Book an Appointment Today