Unlocking Your Body's Own Natural Healing Mechanisms
Body Talk is a holistic approach to health care that integrates the body's own natural healing mechanism found inside each human body and soul.
Body Talk Practitioner, Audrey Hansen implements a comprehensive approach that can be done individually or in tandem, providing multi-faceted experiences to their clients, based on their individual needs and desires.
As a practitioner for The Healing Body, Audrey's role is to make connections between the body's natural communication systems that are located within the body and the mind.
As we go through life many of these connections become lost, disoriented, or relaxed even to the point of creating an un-harmonized "static."
Our body's are designed to function with a harmonic and natural flow, sending critical information and signals throughout the body while synchronizing atom to atom, cell to cell, system to system.
This process is nature's way of making connections between the heart, mind, body, soul, and spirit.
Body Talk is a non-invasive, hands-on approach to end physical, mental, and emotional pain, relieving stress and assisting in attaining optimal health by opening up these communication centers and is based on proven principles of energy medicine.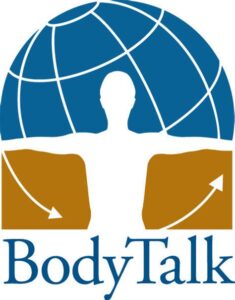 Body Talk is Natural and Effective
Everyday stresses can oftentimes disrupt these lines of communication or overload the energy circuits, as does trauma or other life-altering experiences. The Body Talk modality is natural and effective in re-synchronizing and re-aligning the body's natural flow of energy.
Once the body returns to a natural and healthy flow, it will effectively send information just as nature intended!
Audrey Hansen from The Healing Body in St. George Utah work with their clients to identify weakened or damaged energy circuits within the body.
Each session is individualized. No diagnosis is made during this process however, recommendations are often provided to aid and assist in the body's natural healing process.
Audrey Hansen, certified Body Talk practitioner and Massage Therapist, has been using her spiritual gifts and innate sense of intuitive energy to provide benefits to countless clients with over 10 years of experience.
Clients from across the country and southern Utah come to The Healing Body for personalized care to assist in wellbeing and assistance for their bodies to tap into their natural healing abilities.